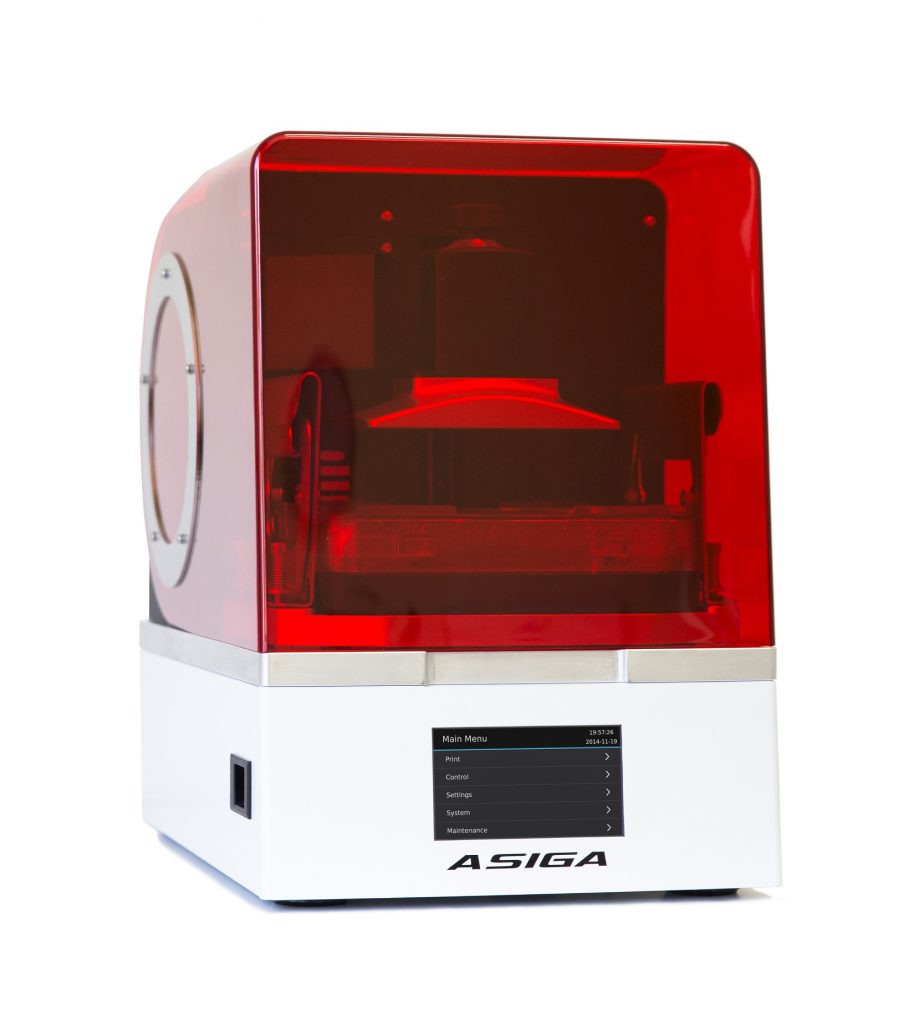 The undisputed MAX
Minimum footprint,
maximum productivity.
Globally proven layer formation technologies
Every layer is formed under a closely monitored process delivering exceptional consistency and performance.
Asiga SPS ™ technology
Providing platform positioning feedback ensuring your build platform is where it needs to be for every layer.Z height precision guaranteed.
Automatic LED power adjustment
Our internal radiometer / light meter provides real-time feedback and automatic cure time adjustment based on actual LED power.Precise layer curing for every layer.

The PRO 4K
3D print precision meets volume.
High throughput keeping you ahead of the game.
Crystal Clear 4K Imaging
4K mode for the ultimate surface finish
How does it work?
Asiga 4K mode uses pixel shifting technology to reduce pixel size which enhances surface smoothness and detail definition. This is our default printing mode but you can switch to native mode if required.
No calibration between material changes
Change materials in seconds without the need for calibration.  With our Multi-range feature in Composer you can change materials during a print for a multi-material component.
Unrestricted layer thickness
Specify the optimal layer thickness for the object being printed.  We provide default options but with the added bonus for you to specify a value in 1 micron increments.   In fact, you can print sections of your build at different layer thicknesses in different materials using Multi-range in Composer.